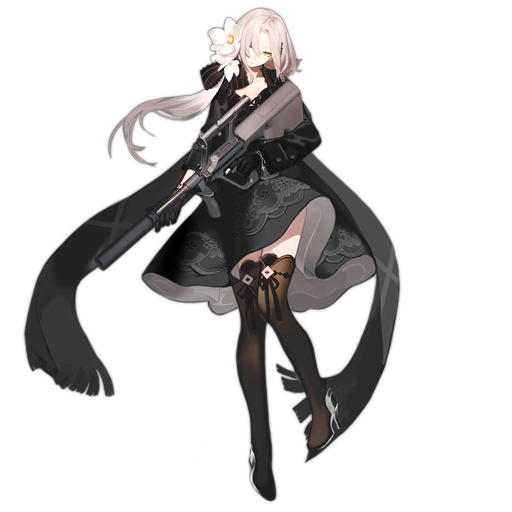 Steyr AUG – ★★★★★ Assault Rifle
Aka StG 77, the ARMEEUNIVERSALGEWEHR.
…another testament to Austrians being fucking crazy:
Her tiles give slightly weaker buffs than Ribey's or M4A1's, but since she buffs all types, she'll also boost your SMGs, helping both Shrimp and molotovs.
Her stats are excellent, and she's a damage dealer very close to G11's level.
Her skill sets her RoF to 150 and basically turns her into an MG (sounds included. Yes, it changes her firing sound to match an MG.), with goofy targeting that you CANNOT CONTROL BY ANY MEANS (Including Contender). At level 10, it will have no accuracy penalty either!
10/10, would suffer awful trigger pull again