Collaboration: VA-11 Hall-A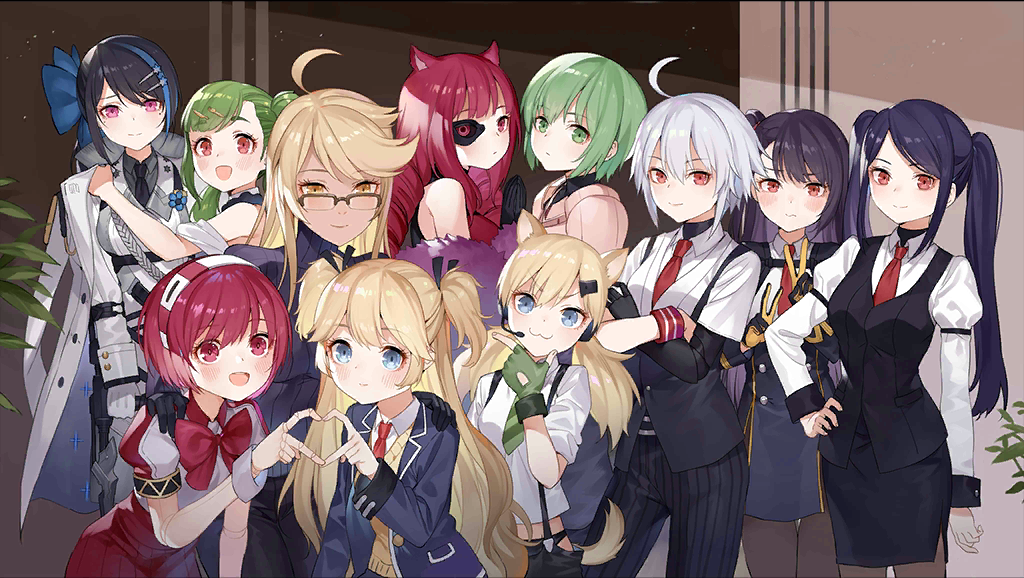 The best collab, Va-11 Hall-A. Here we get a good taste of how progression in events is like in older servers. The map selection is laid out in a tree-like pattern where you need to use a currency to unlock the next map. 
Thankfully, this currency is gotten by mixing drinks in the cafe for T-Dolls. So after each mission on normal, you'll go back to the cafe to get to the more va11halla side of the collab. You'll have to listen to the stories of some of the characters featured, then serve them a drink that they request. You do this by putting ingredients together according to the recipes given to you.
The UI here comes with a drink menu(with the recipes), as well as text accompanying it to remind you what drink the client wants. 
After the story section, you'll be able to unlock the next map in the event.
The collab also has awesome music, btw.
Preparations#
Normal mode is relatively benign; if your echelons can clear story chapter ~6 (normal), you should be good to go. More annoying is the requirement for up to three combat-worthy echelons, which need to be able to fight at night. You'll want at least one ARSMG echelons, at level 70 and x4 linked with PEQs on the ARs and a handgun in it for map vision. The other two echelons can be lower, at about 50-ish and x3 link, and either ARSMG or RFHG.
EX mode is a mystery right now. All we know is that it will be rebalanced, to what we'll have to see. It's safe to assume that you'll likely want several echelons at level 90 and x5 link.
Maps#
Farming#
Armour Fragments#
Whatever map you can clear the easiest. Adolescence EX is technically the cheapest, since no combat is involved; Didgeridoo Tutorial Normal is the most braindead. You can check the little arrow…indicator…thingie to see if you've still got fragments left to farm:
Stella#
Farmed easiest from Last Rain in the World Normal: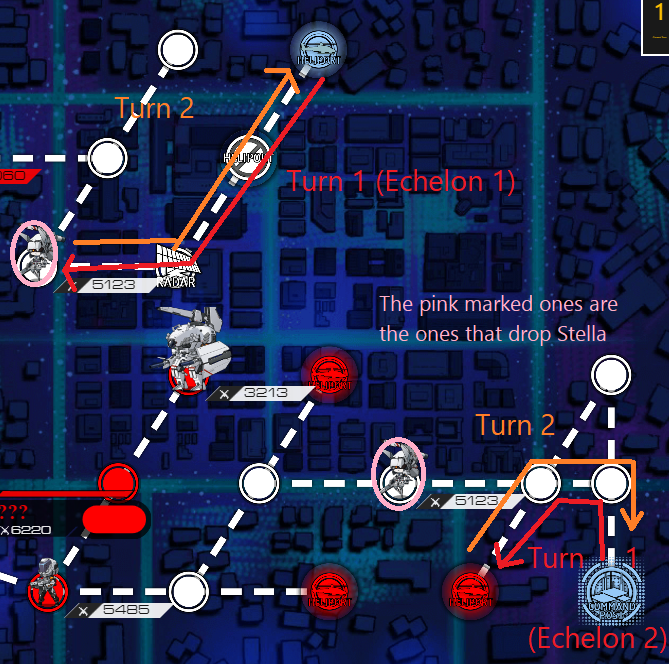 Two turns, two echelons plus a dummy on the last heliport, combat echelons don't need to be that strong. 5 HG echelons can do it without even scratch damage, so I guess you can use it to level random stuff while you're at it.
Sei#
Farmed from Chicken Breast Normal with one handgun and one unsupplied dummy: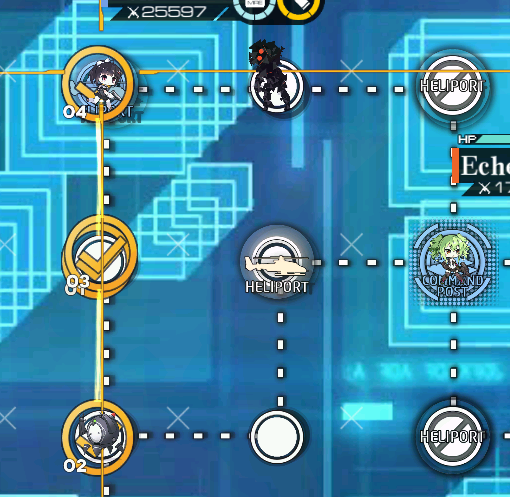 Note that this can be done by level 1 dolls dropped by the golyat, if you want to do this without spending any resources.
---
Author: Kazuki
Tags: Va11-halla